Withdrawing Free Casino Cash: Key Points Worth Noting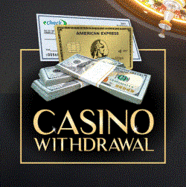 Quite frequently, getting to win real money from a betting website requires making a preliminary deposit. Paying out those winnings also involves making additional wagers if you happen to have received a promotion in order to meet the wagering requirement for that particular bonus.
But what about the money you have won as a result of receiving a no deposit bonus or spins on a popular slot? Is it subject to the same conditions? And what possible pitfalls must you avoid when withdrawing free casino cash?
Important Points about Free Casino Cash
It is worth noting that while Australian casinos may use no deposit spin and cash bonuses as a means of attracting clients, their key aim is getting those clients to try out their services and promotions and spend some money of their own in their quest to bag the win of a lifetime.
As a result, these virtual gambling establishments tend to frequently attach a set of conditions to any winnings earned using bonuses, regardless of whether they happen to require deposits or not. Knowing just what these conditions are and meeting them is essential since you will only be able to pay out your winnings once you have done so.
Also certain online betting establishments may void any winnings you have earned if you happen to contravene any of their conditions related to winnings earned from no deposit rewards. We examine some of the most important conditions you are likely to come across.
Wagering Requirements
Although wagering requirements are frequently associated with deposit bonuses, certain betting websites may also set them for no deposit bonuses as well. Defined as the number of times you are required to play through a bonus before you can pay out any winnings earned from it, they are also known as playthrough requirements.
For example, a betting website may set a wagering requirement of x20 for their no deposit bonuses. Hence if you are issued with a no deposit bonus of $25, the amount you would be required to wager before being permitted to withdraw any free cash won with it would be: 20 x $25 = $500. It is also worth noting that online betting establishments will set specific wagering requirements for different bonuses. Hence ensuring you are aware of the exact figure for your bonus is highly recommended.
Playing the right games is also another important factor which will enable you to meet your wagering requirement if it has been set for the bonus with which you have earned your winnings. This is due to the fact that different games will contribute to your wagering requirement to different degrees. For example, slots frequently contribute significantly to play through requirements (i.e. 100%) while games like blackjack do not (i.e. 10%). However, it is advisable to verify the policy of your betting website in this regard.
Minimum payment requirements
Certain virtual betting websites require you to pay a minimum amount if you have taken advantage of no deposit bonuses before permitting you to pay out any winnings you have earned as a result of those offers.
For example, a betting website may require a minimum amount of $20 to be paid before permitting you to process a pay out transaction.
Withdrawal restrictions
It is worth noting that certain online casinos set restrictions on the amount of free cash you are permitted to pay out.
For example, such an establishment may only permit you to pay out $50 of your winnings even though you have earned $300.
---